Water Filtration Plant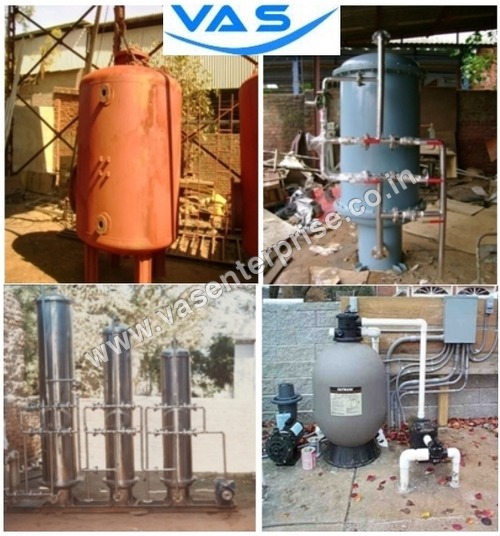 Water Filtration Plant
Product Description
Our exclusive Water Filtration Plant is attributed with the facility of removing unwanted matter from water. Followed by the methods of sedimentation, filtration and distillation, these reduce the parasites, suspended particles, bacteria and viruses from the contaminated matter. Approved by the reputed authorities, the plants are designed to meet the requirements of chemical, industrial, medical and pharmaceutical applications. In Water Filtration Plant, many microbiological and chemical analyses are conducted to obtain necessary information for deciding appropriate method of purification.
Features:
Integrated with multiport valves
Fine ion exchange vessels
Lowered the turbidity standard
We are manufacturer, exporter and supplier of Water Filtration Plant, commercial water filteration plant, mineral water filteration plant, multigrade filter, pressure sand filter, duel media filter, swimming pool filter, up flow & down flow filter, high velocity filter, low velocity filter, grevity sand filter, etc. We offers various type of Filtration systems for water with above range as client requirement, Area, budget and specification. We offer various type of filtration in different MOC like MS, MSRL, FRP, HDPE, PP, SS (304, 316).