Ultrafiltration System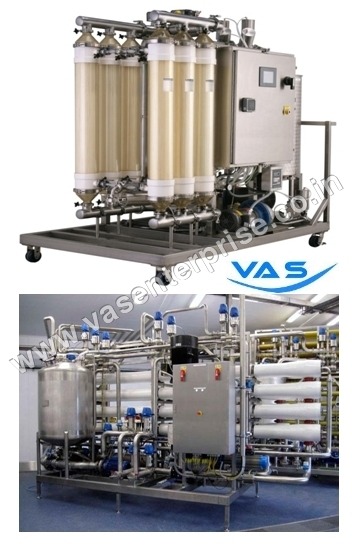 Ultrafiltration System
Product Description
Ultrafiltration System is installed in the industries for separating the dissolved molecules present in the solution. Also regarded as the membrane filtration, this separation process is applied for concentrating and purifying macromolecular solutions. In this system, hydrostatic pressure forces the liquid next to semi-permeable membrane. By means of mechanical techniques, the Ultrafiltration System reduces virus and bacteria up to 99.9999%. These systems permit disinfection and clarification of water with a single step.
Features:
Removal of bacteria
Required minimum pumping energy
Back-washable
Wide range of products of Ultrafiltration System plant includes Potable water generation, Brackish water, sea water desalination, effluent recycling etc. VAS Enterprise offers different combination of RO & UF system for power plant, pharmaceutical & high quality process water. VAS offer various type of UF system for polishing, seawater , Effluent recycling etc.