Clarifiers Plant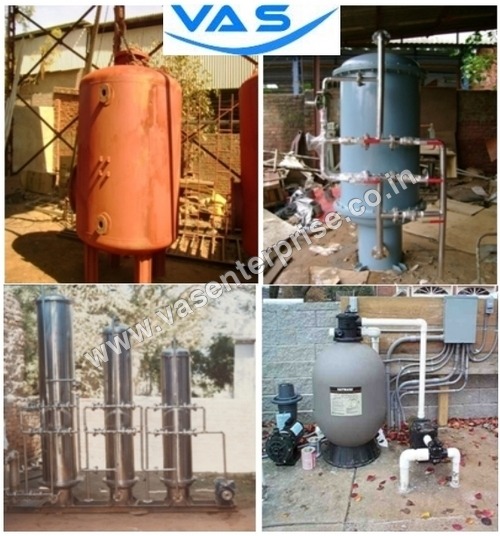 Clarifiers Plant
Product Description
Introduced for the companies, the advanced and quality proven solution for waste water treatment. Removal of contaminants from the waste water can be easily done with the assistance of our Clarifiers Plant. To remove and reduce the completely suspended solid particles, we offer the technically assorted clarifiers with different capacities and configuration. Generally, clarifiers are the settling tanks built for continuous removal of solid particles deposited by the sedimentation. Moreover, Clarifiers Plant specially operates on the gravity operation principle in which solid flow downwards and settle down on the tapered floor.
Features:
Improve the quality of the feed water
Removal of settle-able solids
Optimize particles coagulation
Further Details:

Multigrade Filter

Pressure Sand Filter

Duel Media Filter

Swimming Pool Filter

Up Flow & Down Flow Filter

High Velocity & Low Velocity Filter

Grevity Sand Filter
We offers various type of Filtration systems with above range as per the client requirement, Area, budget and specifications.
We deals in various types of filtration in different MOC like MS, MSRL, FRP, HDPE, PP, SS (304, 316).